Approaching the 65th jubilee main season opening ceremony, the iconic park of Debrecen can report another increase in its collection, after a healthy mare foal was born to the Shetland ponies on April 22nd, Earth Day – Managing Director Dr. Sándor Gergely Nagy informed our site.
Named Noémi according to the name day of her birthday, the little animal is getting stronger and is spending her time more and more actively with her caring mother in their catwalk in the area of ​​the amusement park, where visitors can see her since her birth. Another good news is that in the main season, the opportunity to ride a pony for the little ones will return to the all-day program offer of Animals in Action.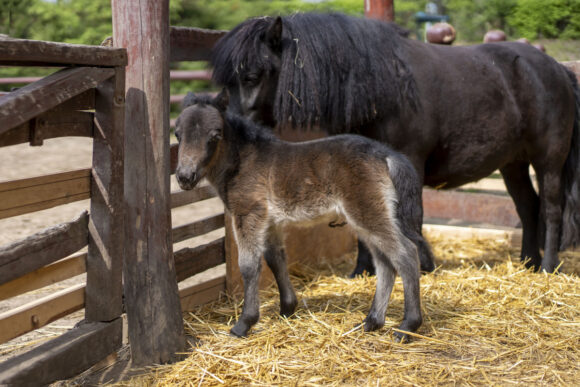 This pony breed from the harsh climate and rocky Shetland Islands has traditionally been used mainly as a pack animal. It is particularly resistant to diseases, regenerates quickly and has a long lifespan, so it can live up to 30-35 years. Its distinguishing features include its endurance and robust body structure. Its head is small and proportionate, its ears are small and its eyes are large, radiating intelligence and a lively temperament. The most suitable first horse; its size and benevolent nature make it a real playmate for children – read the announcement.
debreceninap.hu
Debrecen Zoo